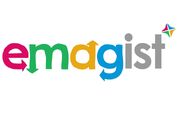 Emagist Entertainment Limited
(or
Emagist
for short) is the publisher of
Ninja Saga
. Ninja Saga was originally created by Ninja Saga Development Team (or Developer for short) and they are still continuing the development of the game engine and game contents and Emagist is publishing the contents to the public. They are well-known for being an online company who primarily creates RPGs and real-time multiplayer applications that they release through social networking sites (SNS Apps). They aim to be a responsible game company and want people to know that they are responsible in maintaining the safety of their players.
Games developed
Image
Game
Platform
Release date
Notes
External link
Ninja Saga
Social network site (Facebook, Myspace, Orkut)
July 21, 2009
Facebook is the main social network website for Ninja Saga.

Requires Adobe Flash Player to play.

Facebook
Myspace
Orkut
Dragon Legacy
Social network site (Facebook)
November 2009
Discontinued.
Facebook
Ninja Mind
iOS
January 2011
iOS
Ninja Saga
iOS
May 17, 2011
iOS
Ninja Saga
Android
April 20, 2012
Android
External links
Ad blocker interference detected!
Wikia is a free-to-use site that makes money from advertising. We have a modified experience for viewers using ad blockers

Wikia is not accessible if you've made further modifications. Remove the custom ad blocker rule(s) and the page will load as expected.