Silhouette users manipulate human shadows to restrict and control targets. Advanced Users can incarnate shadows into physical objects and attack targets directly.
Talent skills
Skill tree
Talent skills
Icon
Name
Type
Description
Effect at Lv. 10
Silhouette Capture
Passive
Any attack may inflict Capture (debuff) on target. Target under Capture status has lower dodge rate.
15% chance to inflict Capture on target (Reduce target's dodge rate by 10% for 3 turns)
Secret Silhouette: Strangle
Active - Debuff
Restrict and strangle target by manipulating the shadow.
Damage tripled when target is in 'Silhouette' status.

CP: Lv x 480%
Cooldown: 16

User and target get 'Stun' 3 Turns, Target reduce 2% HP each 3 turns
Increase Silhouette chance by 15%

Secret Silhouette: Extinguish
Active - Attack
Restrict and stab target with shadow spears.
Damage tripled when target is in 'Silhouette' status.

Damage: Lv x 420%
CP: Lv x 910%
Cooldown: 16

Restrict target (2 turn)
Increase Silhouette chance by 15%
Talent Preview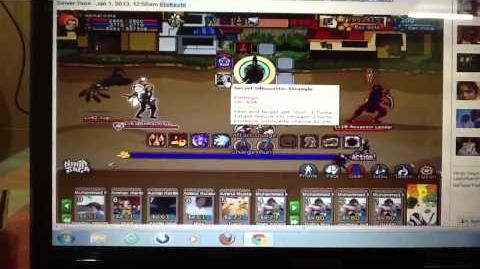 Trivia
Hidden Silhouette bears a strong resemblance to Nara clan's shadow manipulation techniques and usage of them to their favour.
Ad blocker interference detected!
Wikia is a free-to-use site that makes money from advertising. We have a modified experience for viewers using ad blockers

Wikia is not accessible if you've made further modifications. Remove the custom ad blocker rule(s) and the page will load as expected.